You Are Invited to the 2015 Annual
CBF West Conference
February 12-14, 2015
Hosted by First Baptist Church
Glendale, California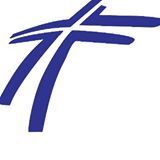 Thursday Evening, February 12 -- "Get to
Know Glendale" program by our hosts
Friday, February 13 -- Mission Immersion
experience in the Los Angeles area.
Participants are encouraged to read Tattoos
on the Heart by Gregory Boyle. We will
lunch at the Homegirls Cafe (discussed in
Boyle's book).

Lodging is at the Embassy Suites Glendale.
The cost is $159 per night for Thursday
and Friday nights. Contact Glen
Foster to reserve a room.